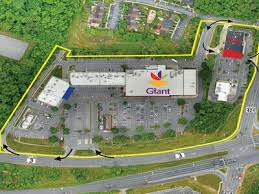 Drone photography service has revolutionized various sectors, but its most profound impact is undeniably felt in the realm of real estate. In recent years, the surge in using aerial visuals for property listings has resulted in tangible benefits for realtors. At a glance, real estate agent and real estate photographers who embrace drone photography service find themselves sealing more deals and enhancing their profit margins.
This might sound overly simplified, but data stands behind this claim. Listings adorned with drone footage and aerial shots tend to be snapped up over 60% quicker compared to those with traditional photos. The reason? Drone photography service offers a dynamic and captivating view, presenting properties in ways that standard photos can't replicate. This unique vantage point entices potential buyers by revealing the entire scope of a property.
It's All About The Leads
The real estate industry itself boils down to one basic principle: the more leads you generate the more sales you're likely to make. Since real estate agents know this, they are constantly on the lookout for ways to sell themselves to help them generate leads and aerial photography is one of the best ways to do just that. It's an easy way to make your listings stand out from the pack and that can make all the difference to your bottom line.
Grabbing the attention of potential buyers begins with understanding your market and today's real estate market contains more millennials than ever. Unlike preceding generations of real estate marketers, the millennials have grown up exposed to more technology so if you want to appeal to that part of the market, you need to be on the cutting edge with your listings. Aerial photography is one way to do that and is almost guaranteed to draw the attention of a younger, more tech savvy market.
Driving in the leads is a crucial part of the real estate business and it's one of the biggest ways that aerial photography can have an impact, but it isn't the only way. There are other important ways that aerial photography can boost your real estate photography business and help you take it to the next level. That's what makes it such an important tool in today's market.
The Many Benefits of Drone Photography Service
The importance of drone pilots in driving in leads and grabbing the attention of an increasingly technology based market cannot be emphasized enough. Those are the primary benefits of incorporating drone photography into your business but it's worth taking the time to consider some of the other ways it can make a real difference.
Showcase Scenic Property
Having a property nestled in a picturesque natural setting, such as a surrounding forest or beachfront, becomes a major attraction for potential buyers. Such distinctive property features are a huge selling point. However, with traditional methods, it's challenging to capture these features adequately. Real estate drone photography, through its aerial shots, offers a broader and more immersive perspective. This allows realtors to truly showcase the beauty and entirety of a property's surroundings, significantly heightening buyer interest.
Display the Neighborhood
One of the basic selling points in real estate is location. The property itself is important, but a great neighborhood with good schools, lots of shopping, entertainment and other features can make a big difference. Most buyers are equally as interested in the neighborhood as they are in a house itself but it can be difficult to highlight that in a traditional listing.
Real estate drone photography can help broaden your horizons and show prospective buyers everything that a neighborhood has to offer. You can even incorporate aerial mapping to showcase properties and add another important dimension to your listings.
Change Your Perspective
Another important element in selling a piece of real estate is allowing potential buyers to see the entire property, in different, unique ways. If there's a particular feature of the home that you want to emphasize or if there's a certain view that you think sets it off better, aerial photography can help you approach that from an entirely new perspective. That can take your listing beyond the mundane and make it more eye popping.
Tie in to Brand Marketing
Being successful in real estate means establishing a brand and making sure that you run that brand through every phase of your business, from print materials like business cards to the look and feel of your website. Real estate drone photography can help you do that by giving your site and your listings a unique look that customers will instantly recognize.
Be Social Media Friendly
Part of marketing strategy of appealing to the millennial generation is approaching them on their level, which in most cases means social media. Millennials spend a great deal of their time on social media sites including Facebook, Instagram, Twitter and Pinterest so having a presence on sites like these can make a huge difference. Aerial photography by its nature is much more social media ready than traditional photography and that can make it a tremendous asset to your business.
Don't Forget the Video Footage
Another huge advantage to using drone technology for real estate is that you can also incorporate video footage, which can have a huge impact. Whether you're flying over a property, giving prospective buyers a bird's eye view of everything it has to offer or coming a little closer to Earth and taking them on a full virtual tour or walkthrough of the home, it's a great way of showing off a property and making customers feel engaged. With skillful editing and even the inclusion of a soundtrack, you can take that footage to the next level and really make it pop.
Rely on the Professionals To Do It Right
While it's certainly possible to produce your own aerial photographs or video footage, when it comes to boosting your own real estate marketing business you don't want to take any chances. Having the services of a professional aerial photographer can help to ensure that you get the best quality results every time.
JR Resolutions understands this all too well, which is why we offer a variety of photo and video packages at reasonable prices and will put all of our skills and training to use to take your listings to the next level.